It's a natural feeling to want to save money and get the best deal on your favorite products. In fact, it's a common practice for millennials to save money and buy less. However, when it comes to some products or experiences that you treasure, you may not want to cheap out on them. Are you wondering which products and experiences are worth splurging on or investing in? For example, should you invest in clean beauty products or save money by picking up your favorite drugstore brand? If this sounds like a debate you have with yourself often, you have come to the right place. Since we believe in indulging in the products and experiences that can truly make all the difference, we will uncover what's worth the splurge and what's not. 
If you feel investing in certain things that make you feel good is frivolous, we are here to reassure you that self-care and the products you love are absolutely necessary. Investing in things you would consider self-care can improve your mood and self-esteem. Your happiness is always worth it! Let's dive into a couple of tips and products we think are worth considering if you're wondering what to invest in. 
When booking transportation, hotel accommodations, and excursions, this is not the place to get cheap. 
Should I Invest In or Splurge On This? 
Before we talk about the products and experiences we think are worth splurging on, we want to walk you through a few steps we take to better understand what's worth it and what isn't. Everyone is unique and has their own opinions on what they would like to spend their money on. So, while everything we think is worth investing in may not be worth it to you, this checklist can help you navigate your investments in a way that works for you! Here are some questions to ask yourself before you splurge or pass on your next must-have product or experience: 
What does this product or experience mean to me? 

Do I feel comfortable spending this much money on this product or experience? 

Could I find this product at a better price point without sacrificing quality or my needs?

How will I feel after I use this product or have this experience? 

Can I afford to purchase this without regret? 

How long would it take me to save for this? 
These questions can help you determine what you spend your money on. For people who have a hard time justifying purchases or knowing what to invest in, these questions will allow you to self-reflect and get clarity. 
Things You Should Never Cheap Out On
While we definitely feel like these products and experiences are something you should never cheap out on, we totally understand that everyone has different priorities and preferences. However, we hope this list inspires you to treat yourself and indulge in products and experiences that make you feel fulfilled. 
1.Makeup 
Whether you wear makeup everyday or just occasionally, we highly recommend buying vegan makeup. Even though vegan makeup can be a little more expensive, the ingredients can often be higher quality and are therefore well worth the investment. Some vegan makeup brands can also be classified as clean, meaning they are made without toxic and harmful ingredients. 
When you cheap out on makeup, you may be opting for products that contain ingredients which can disrupt your hormones, cause adverse skin reactions, make you break out, and more. Cheaper non-vegan makeup is also usually tested on animals and made with animal byproducts. If you ask us, this is something to never cheap out on. 
2.Vacation
How often do you treat yourself to a vacation? Whether you regularly take a trip or you rarely ever travel, we highly recommend investing in a trip. Vacations can add up and become a costly expense, especially when you factor in plane tickets, food, transportation, hotels, and extracurricular activities. However, investing in experiences like this can be enriching and well worth it. 
As you're planning out your vacation, we also highly recommend not skimping on the details. When booking transportation, hotel accommodations, and excursions, this is not the place to get cheap. Make sure you book reputable and highly reviewed accommodations to ensure you are safe and have the best time. 
3.Skincare 
What is your day-to-day skincare routine like? Whether your regimen is 10 steps long or you turn to one tinted moisturizer with SPF every day, skincare is definitely worth investing in. When it comes to your skin, you want to ensure that you are applying high-quality ingredients, but this can come with a cost. 
To make sure you are getting the best ingredients for your buck, we recommend buying clean skincare products. Clean skincare products are only made with ingredients that are gentle on the skin, tend to be kinder to the environment, and can produce great results. If you're currently using skincare that isn't clean, you may be applying harmful chemicals and ingredients to your skin that can cause adverse reactions. 
4.Mattresses
When you don't get a good night's sleep, how do you feel? You probably aren't able to function your best or get everything done throughout the day. And that's the biggest reason why we think a mattress is something you should never cheap out on. Sleep is critical to your mental and physical health.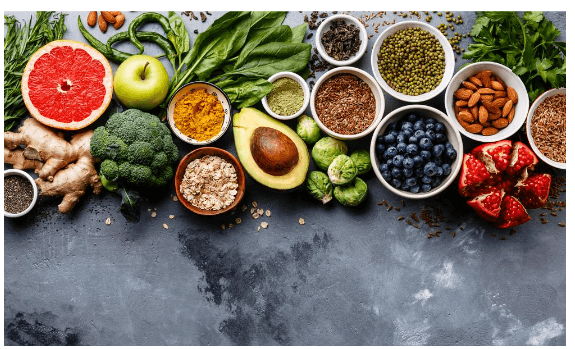 5.Food 
We all need food to maintain optimal health. Food is a necessity, and it should be invested in. Does that mean you order in every night? If that's what makes you happy, sure! We suggest you invest in a few meals a week that include high-quality ingredients and which get you excited about well-balanced nutrition. 
6.Technology 
Technology is at the center of everything we do today. When you're shopping for your next phone or laptop, prioritize your needs and buy products that will elevate your work. They are well worth the investment. 
7.Tattoos
Tattoos aren't for everyone. However, if you're planning to get some ink, make sure you invest in a tattoo artist you trust. This ink is forever; it should cost you!
8.Shoes 
Who doesn't love shopping for shoes? The great thing about these style staples is that they come in a variety of pricepoints. While your closet can definitely have a balance of budget buys and investment pieces, we think that shoes are a product to splurge on. Shoes that cost more are usually made of a higher quality, and they are more comfortable. Look for vegan shoe companies online.
How many of these things do you currently cheap out on? At the end of the day, if it works for you, that's great! However, we think investing in these products and experiences will seriously elevate your life.